Nigerian singer, songwriter, and actress, Tiwa Savage, has just announced her new music deal with global music giant Universal Music Group.
READ ALSO: https://www.tieghanaonline.com/crime/sidechick-wahala-police-woman-joins-forces-with-man-beat-up-husbands-sidechick/
Tiwa's an exclusive global recording agreement with Universal Music Group (UMG) will have her future music released internationally through UMG's operations in more than 60 countries worldwide.
Some of the facilitators present at the signing of the deal at UMG office in California are Joel Katz, Efe Ogbeni, Vanessa Amadi (Stealth Management), Sipho Dlamini, Managing Director of Universal Music South Africa and Sub-Saharan Africa (English-speaking), Adam Granite, Executive Vice President, Market Development at Universal Worldwide and Sir Lucian Grainge, Chairman and CEO of Universal Music Group Worldwide.
READ ALSO: https://www.tieghanaonline.com/hot-gossip/i-have-bought-bigger-shoes-for-vgma-2019-king-promise/
Efe Ogbeni and Vannessa Amadi-Ogbonna of Stealth Management said, "We're very proud to be a part of this ground-breaking partnership between Tiwa Savage and Universal Music Group. Tiwa is undoubtedly the most hardworking and talented female artist crossing over from Africa to the rest of the world, and UMG has demonstrated its commitment to the continent by placing its formidable machinery behind her amazing career. Partnerships like these symbolise the hopes and dreams of so many talented artists back home in Africa and it is an honour to be the executive producers of her project."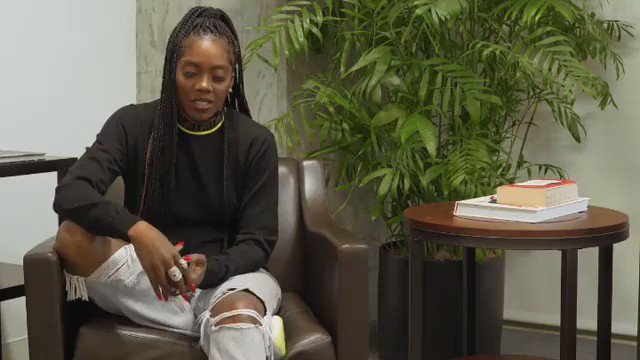 Speaking on the deal, Tiwa said:
My biggest goal is to make Africa proud. I'm so excited for this moment and I'm thankful to Sir Lucian Grainge and my new UMG family for their belief in my dreams. I'm looking forward to this next chapter in my career and I'm more ready than I have ever been.
With her new deal in place, the singer has also left the Don Jazzy-founded, Mavin Records which she joined seven years ago (in 2012) during its transition from Mo'Hits Records. With Mavin records she released countless chart-topping singles, won multiple awards and dominated Africa as one of it's biggest female voices. Her new deal with UMG will have her take all she has learnt in the last seven years to a bigger and more global audience.
READ ALSO: https://www.tieghanaonline.com/africa/i-am-the-messi-of-ghana-music-patapaa-brags/
UMG's new deal with Tiwa adds to their ongoing agenda of investing and having a strong presence in Africa's erupting music scene.