Musician Shatta Wale's recent statement about the state of Ghana has appeared in the University for Development Studies' examination.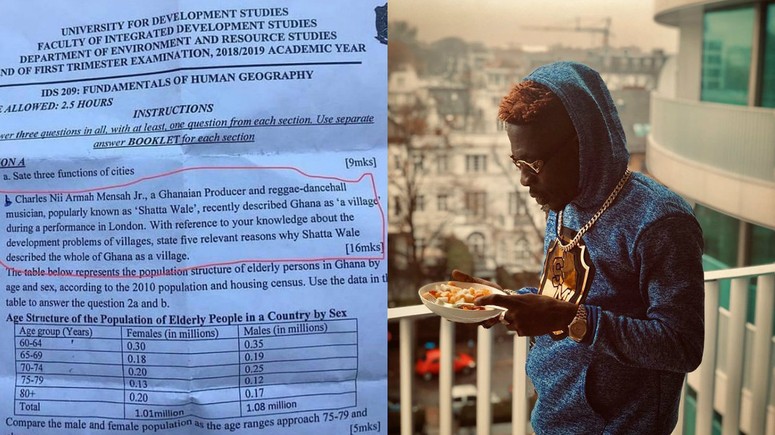 The "Ayoo" hitmaker recently described Ghana as a village during his "Reign" tour at Indigo, O2 in London.
His statement backfired immediately, with the majority of Ghanaians bashing him for undermining Ghana's development.
He later clapped back with a song titled "Ghana Be Village", jabbing Ghanaians for not agreeing with his statement.
But the university somehow believes Shatta Wale's statement could be proven right with valid reasons.
UDS' Faculty of Integrated Development Studies – Department [R1] [R2] [R3] of Environment and Resource Studies – in its end of their first-trimester examination asked the students to validate Shatta Wale's claim.
"Charles Nii Armah Mensah Jnr., a Ghanaian producer and reggae-dancehall musician, popularly known as 'Shatta Wale', recently described Ghana as 'a village' during a performance in London. With reference to your knowledge about the development problems of villages, state five reasons why Shatta Wale described the whole of Ghana as a village," the first question asked.
Shatta Wale has been on the receiving side of the jabs since making that statement but hasn't shown remorse or willingness to apologise.