Popular Nigerian pastor, Pastor Chris Oyakhilome has caused outrage on the internet after a recent sermon in his church where he made what many have termed as misogynists comments by saying men are the masters of women.
READ ALSO: FDA Arrests Sex Enhancement Charms Dealer, Mama Gee
According to him, women were not part of God's plan initially but were created by God for the sake of men. Oyakhilome also said that when a man marries a woman, she is supposed to come under his authority as the man is the master in a marriage.
This sermon given by Pastor Chris has generated lots of controversies, not only amongst Nigerians but Christians in general.
READ ALSO: Licking A Woman's Vagina Is Dangerous To Your Health – Reproductive Health Expert
He has been called out for being misogynistic and as you can expect, he has the backing others who think his words are valid and true.
READ ALSO: Nana Appiah Mensah (NAM 1) Arrives In Ghana Finally
See some of the reactions below;
The truth is Behind close doors this is how feminist keep their homes, they don't argue with their husband but they will come online to Make Noise and drag every body.
Today its Pastor Chris tomorrow may be Kumuyi.
Thank God Feminist are not even relevant anymore. https://twitter.com/onos_147/status/1149236163649187840 …#BBNaija@onos_147Feminists will disagree with this video, but the lessons in it will make any woman who desires a happy marriage appreciate those words of Pastor Chris.

You must understand what your employer wants and not the other way round.
242:38 PM – Jul 11, 2019Twitter Ads info and privacySee Miss Meenaat 's other Tweets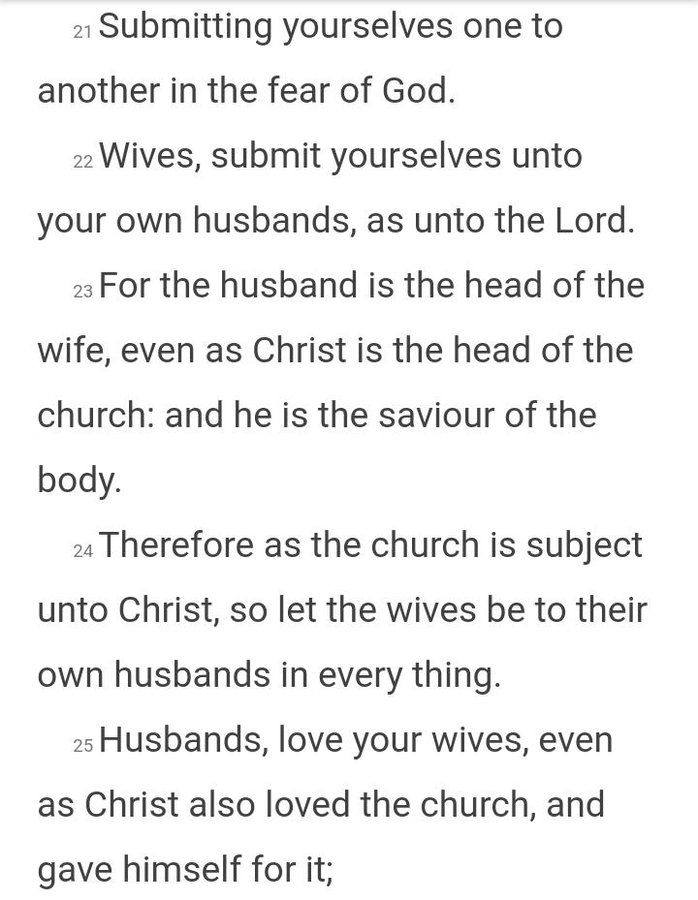 Akintayo Akintola@akinakintayo12
Pastor Chris isn't even one of my favourites but if you find an issue with what he said, you are a hypocrite or you lack understanding.
This isn't about gender equality. Man = Woman, but this is about family and home structure. Husband > Wife. It's not Chris, it's the Bible. 403:10 PM – Jul 11, 201925 people are talking about thisTwitter Ads info and privacy
EMPERORR TRILLION@Eemperor_trilon
Pastor Chris said the man is the master in a marriage and some christians are angry, arguing that they are equal partners.

Pastor Chris actually said it the way it's in the bible…. and the Holy Qur'an.613:23 PM – Jul 11, 2019Twitter Ads info and privacy21 people are talking about thisView image on Twitter
Someone said that Women were not in gods blueprint,
and when he finished creation everything was perfect, the moment he decided to create women boom…they started gossiping with snakes…..
Pastor Chris1013:22 PM – Jul 11, 201938 people are talking about this